"Each musician a minister - in the name of our gracious Lord."
Serve with Music...
...In Worship
Our many ensembles are gathering points of joy, but there is more than rehearsal and performance to our meetings. Music enables us to experience God's presence in our lives and invites us to share God's love with others. Everyone who joins an ensemble is a worship leader in training. We are a community of music ministers leading God's people in deep, dynamic and diverse worship experiences.
...In Community
There are many ways we touch people in His name. Arlene Wolf's grassroots leadership fueling Sunshine Singers visits assisted living facilities; Carol Tolbert, with her cello, sharing an afternoon of chamber music with a cancer patient who loves playing piano; Jennifer Williams teaching children violin; or the RBCPC Concert Committee's annual scholarship award encouraging a deserving college music major.
The RBCPC Sanctuary organ lies at the heart of Traditional Worship. Weekly preludes and postludes, drawn from the entire organ repertory, along with powerful congregational hymn settings provide many meaningful moments for worshippers.
Traditional Music Choirs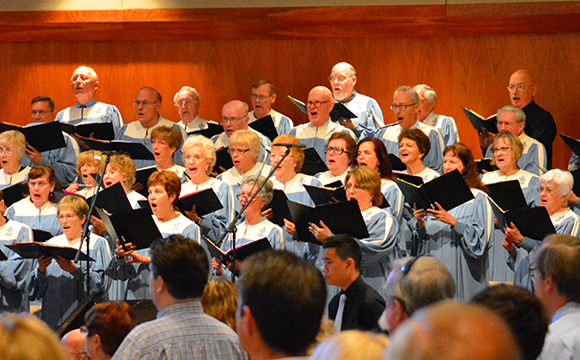 The Chancel Choir is the church's largest choral ensemble, made up of adult men and women who enjoy praising God through song. We sing a variety of choral works each Sunday at the 8:30 and/or 11:30 worship services, as well as in concert.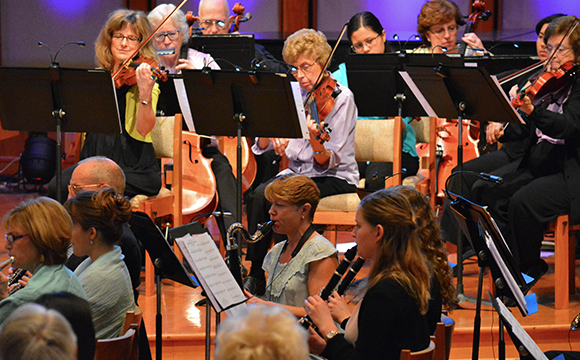 The Sanctuary Orchestra is open to all intermediate players, regardless of age. We prepare a wide range of literature for traditional and contemporary worship services , as well as accompanying the Chancel Choir on special occasions.
Traditional Music Ensembles
Music in the Community
Love in Motion is a unique choir that interprets the Gospel message through American Sign Language, music and movement. Their travels enable them to touch the hearts of people locally, regionally and nationally.
Our most active outreach ministry brings the joy of music and faith to our assisted living neighbors in monthly visits around our community.