Kairos Prison Ministry
Kairos Prison Ministry brings the message of Christ's love and forgiveness to the incarcerated through weekend gatherings and monthly meetings at RJ Donovan State Penitentiary.
Our Mission
Kairos is an international organization dedicated to showing Christ's love and bringing God's forgiveness to the incarcerated.
Our Mission Activities
Locally in San Diego, teams of 10-30 men (interdenominational) go into R.J. Donovan State Penitentiary in Otay Mesa and minister to the men there through three-and-a-half day workshop programs, two day retreats, and monthly evening reunions. Programs take place in the prison chapel filled with Christian inmates.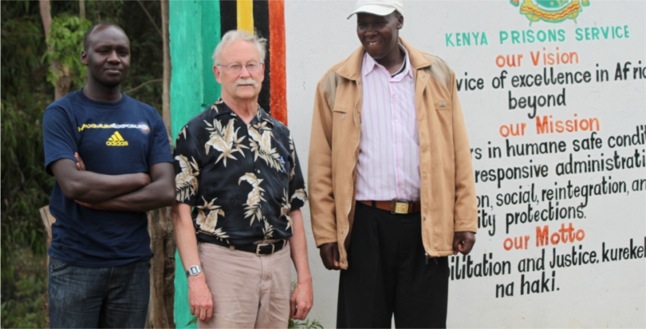 How You Can Support Kairos Prison Ministry
You can participate with Kairos in many ways. Not all require entering the penitentiary:
More Information
For more information, visit the Kairos Prison Ministry website, read the Kairos Ministry brochure, or contact mission advocate Gary Jackson, , (858) 672-9712.